The survivors of gun violence — those who have personally experienced and witnessed gun violence, been threatened with a gun, or have a friend or loved one who has been wounded or killed with a gun — are a uniquely large portion of the population in America (roughly 44% of Americans). The trauma of gun violence affects many thousands of survivors across the country, and that number grows every day. However, there had never been a national movement or network uniting these survivors, making them visible to other survivors and to their own networks.
Moments That Survive is a campaign for Everytown For Gun Safety, featuring a week-long focus on survivors of gun violence and the lasting impacts that far more than half of Americans bear due to the trauma of witnessing, growing up with, or knowing someone who was killed by gun violence.
To kick off the first-ever Gun Violence Survivors Week, we created the Moments That Survive Memory Wall, a virtual platform in which Survivors can share their experiences and connect with others who have been 
i
mpacted by gun violence.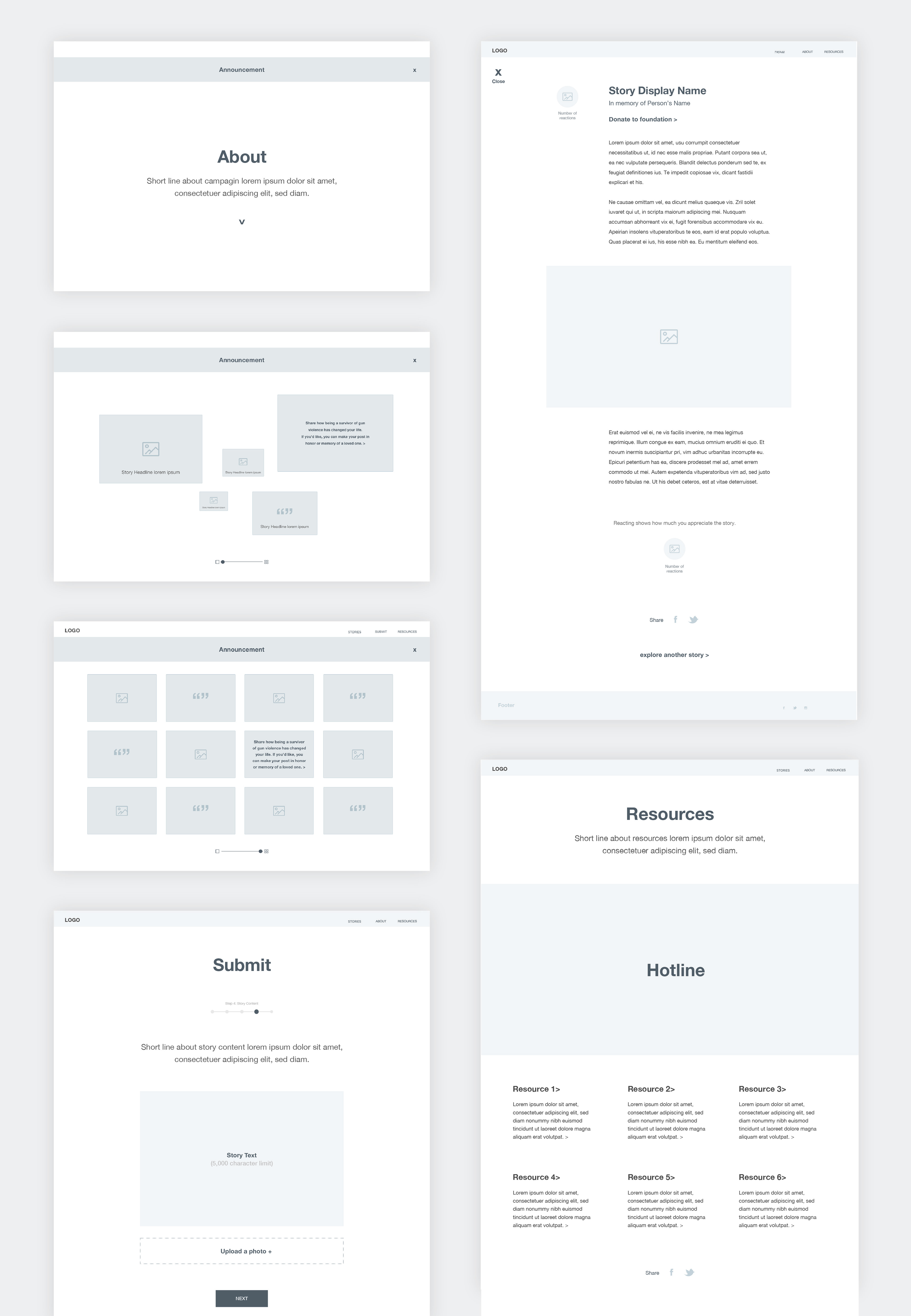 Selections from the wireframes

When landing on the page, users have the option to either scroll through an immersive experience that exemplifies the scale of the issue or to view the stories in a clean grid format for a more streamlined experience or means of searching for a specific feature. Users can also submit their own stories if they feel inspired to share their experiences after reading others.

In order to encourage survivor empowerment and community-building, the website has a support feature that users can click to show that they relate to and / or empathize with the stories they are reading. The interactions are credited to the full campaign rather than each individual story. This creates a sense of community as "survivors" with a broad definition, rather than uniting people by specific experiences. The site currently exhibits 36,135 interactions with this feature and counting.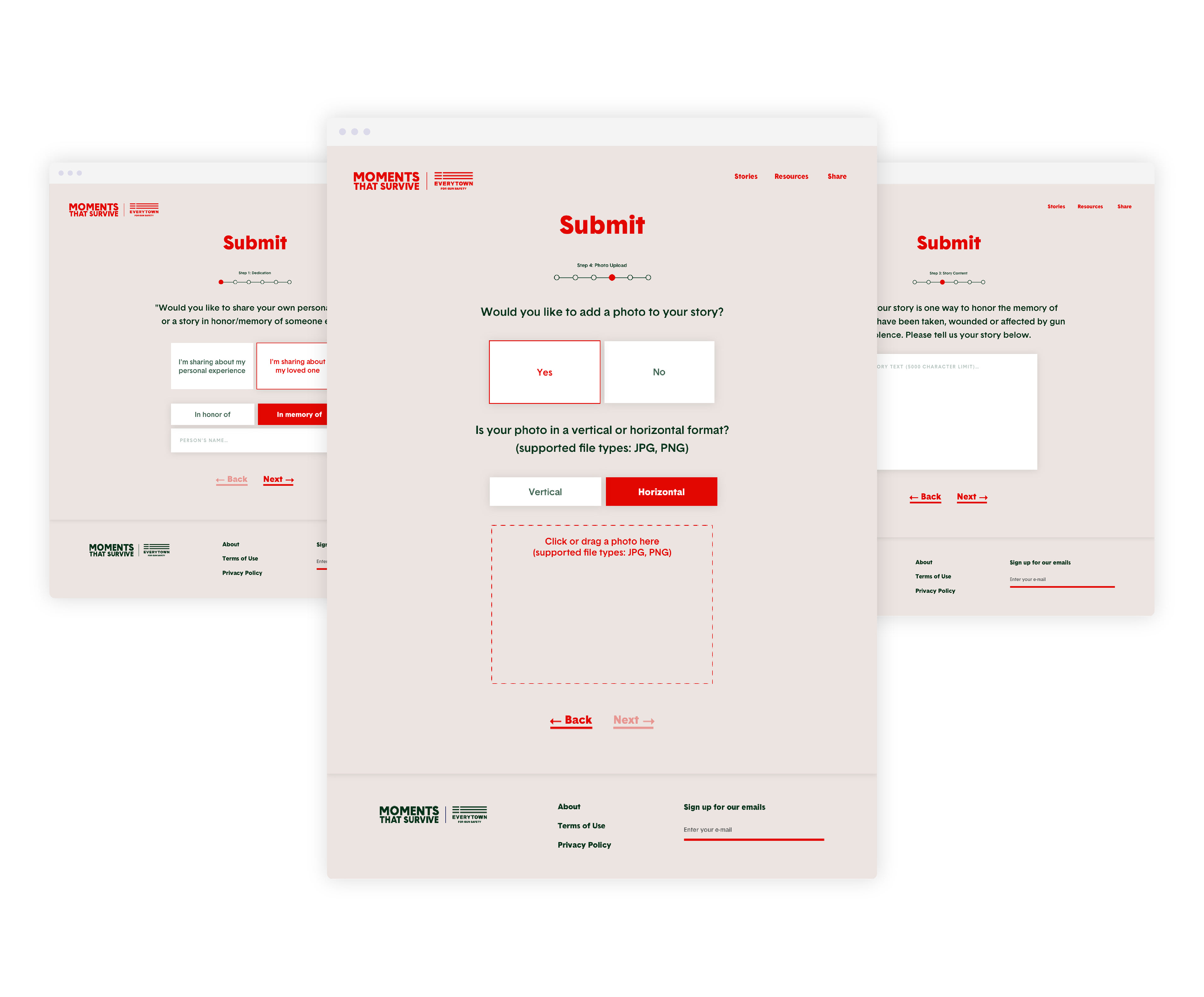 Created at Purpose PBC, 2019
Role: UX Designer, Visual Designer; created wireframes and worked on the visual designs for web & mobile

Moments That Survive won a 2019 People's Choice Webby Award in the category of Activism 

See the full product